ABOUT US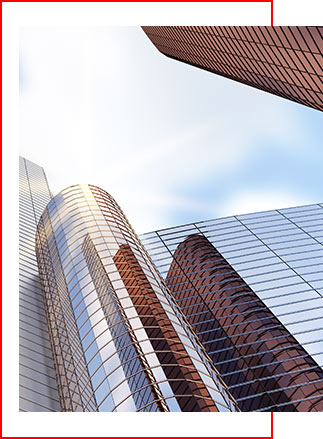 Xiamen Anne Corporation Limited (Stock code: 002235, hereinafter referred to as "Anne Corp.") is an integrated enterprise groups which focus on Internet applications and services as the main domain and direction, and it is a key high-tech enterprise of National Torch Plan.
Anne Corp. has four main businesses currently, which include the digital copyright service,digital marketing services, marketing services of business information paper and lottery marketing services.
Anne Co.,Ltd provides professional online service on the application of digital copyright. We've already kicked off swift digital copyright service platform known as "Merely 3 minutes for applying digital copyright". Our product utilizes innovative Artificial Intelligence and block chain reinforcement to provide digital copyright service base on DCI. Our App and website has already launched, provides convenient tunnel for digital copyright applying, including photos, Weibo compositions, Wechat compositions, small video etc. Fulfill your need to apply for digital copyright of your work at the first time, online operation the whole course, deal with your application 7x24 hours without limitation of time and space.
The digital marketing services of Anne Corp. specialize in providing professional service for digital content, integrated social media operation, marketing and value-added service on intellectual property (IP) of content. Our company provides elaborate service on e-commerce promotion, internet marketing, internet operation, brand marketing, PR scheme based on our professional analysis of market, efficient and creative scheme and our impeccable customer service system.
We integrated our abundant experience on socialized media, industrialized IP promote process, and the rational utilization of floating resource to promote, transfer and create related products for our customers' content IP. In future, Anne Co.,Ltd will provide comprehensive service on creating value and add-value for digital content, digital innovation, mobile marketing, socialized operation to help our customer improve the value of their property.
Anne Corp.'s marketing services of business information paper has many series of categories which mainly include thermal paper, carbonless paper, color printing paper, offset paper. The main products include commercial paper ( such as POS paper, commercial bill, logistics and product labels, lottery, invoice, etc.), office paper (copy paper, fax paper, computer printing paper, photo paper, etc.) and we provide overall solutions and services to client. Anne's products are widely used in various industries and highly praised by the market. The "Anne" brand was awarded as"The Top Ten Influential Brands of China Office Paper Industry". In the future, the business information paper and service of Anne Corp. will continue to be guided by customer value and continuous innovation.
The lottery marketing services business of Anne Corp. is specialized in supplying and servicing for national lottery manufactures and paperless lottery sales of overall solutions. Over the years, the lottery business of Anne Corp. has made positive contribution to the development of the national lottery.
And we guarantee you that Anne Co.,Ltd will provide our customers high-quality service on digital copyright business in future.