BUSINESS INFORMATION PAPER SERVICE
One of the biggest suppliers for business information paper in China, the main products include commercial paper, office paper and provide overall solutions and service to customers. Anne's products are widely used in various industries and highly praised by the market. The "Anne" brand was rewarded as "The Top Ten Influential Brands of China Office Paper Industry"
In the future, the business information paper and service for Anne Corp. will continue to be guided by customer value and continuous innovation.
BRAND
Anne, King, Little Mars, Tropical fish, Bright Color, Thanks, Jinhao, Yahao, Style, POS, Fuzhi and Furi

PRODUCT SERIES
Thermal paper, carbonless paper, ink-jet paper, offset paper etc. in four series, over 7000 specifications and varieties.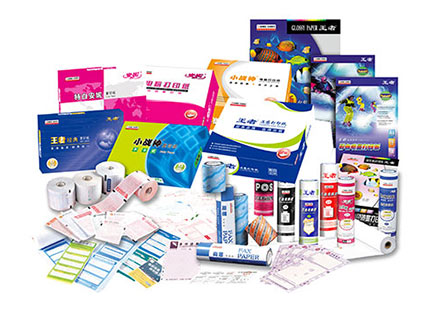 MAIN PRODUCTS
POS paper, commercial bills, logistics and product labels, lottery, invoice and other commercial paper. Copy paper, fax paper, computer printing paper, ink-jet paper and other office paper

KEY SUBJECT
Xiamen Anne Business Information Paper Co., Ltd.

Xiamen Anne Enterprise Co., Ltd.

Tel : 0592-3152131

Tel : 0592-3152131

Fax : 0592-3152280

Fax : 0592-3152280

Address : No. 99 South Jinyuan Road,Jimei District Xiamen, Fujian Province, China

Address : No. 99 South Jinyuan Road,Jimei District Xiamen, Fujian Province, China
Shanghai Super Labels Co., Ltd. Paper Co., Ltd.

Beijing Zhimei Digital Anti-counterfeiting Printing Co., Ltd

Tel : 021-57793322

Tel : 010-64450852

Fax : 021-57792211

Fax : 010-67880606

Address : No.251 Taogan Road, Sheshan Industrial Park, Songjiang District, Shanghai, China

Address : No.16 Centre Road, North Printing Industrial Base, Beiwu Town, Shunyi district, Beijing, China